Iconic Experiences
COSTA DEL SOL
Relax for a few days, live a new adventure, or simply enjoy the privileged environment where our hotels are located in the middle of nature.

Beach, nature, culture, tradition, adventure, gastronomy, and peace ... come and enjoy visiting Malaga and surrounding areas and discover everything that the Costa del Sol and Andalusia have to offer during your stay.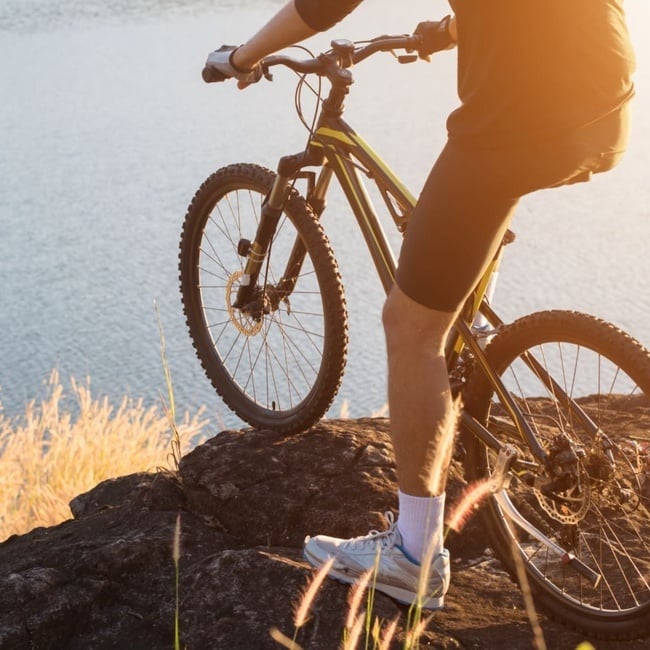 Bike Tour Viñuela Lake
Bike route around Lake La Viñuela

It is time to enjoy the natural environment around the lake, disconnect next to a unique natural park in the province of Malaga. This bike route has a distance of 8.5 km through a route that surrounds Lake La Viñuela.
SEE EXPERIENCE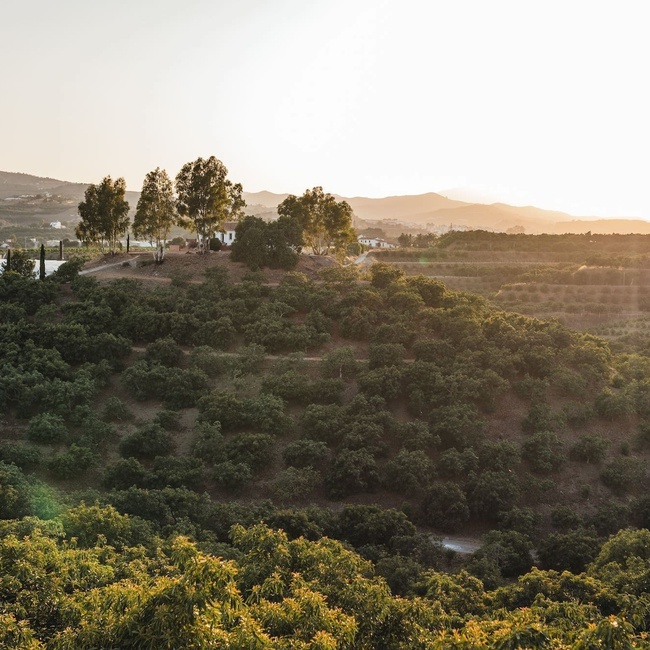 Vélez-Málaga Guided Tour with Transport, Wine and Tapas
A walk through the history of Vélez - Málaga through its culture

A guided experience, designed to discover unique spaces, tours through narrow streets of Muslim heritage through the culture, gastronomy and traditions of an ancient city that has not lost its essence over the centuries.
SEE EXPERIENCE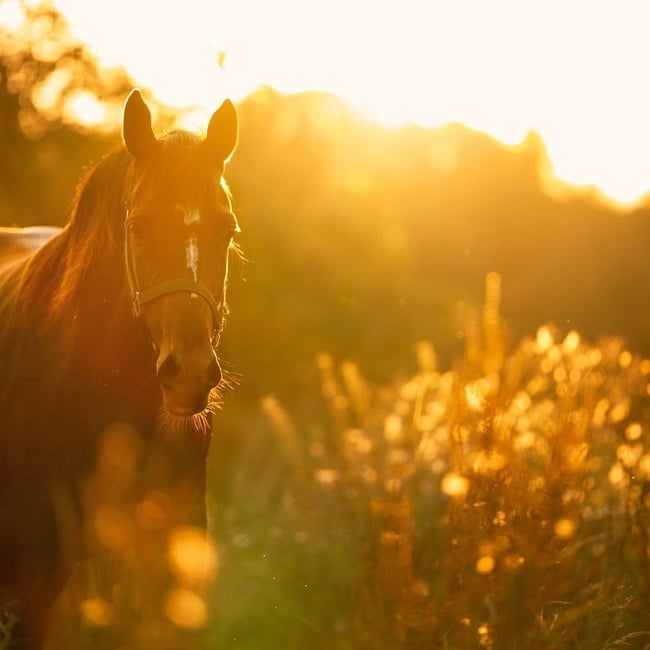 Horseback riding among avocados and mangoes
Horseriding among avocados and mangoes

A natural and relaxing experience, a ride on horseback through mango and avocado farms, feeling the breeze and the aroma of the land that gives rise to our subtropical fruits.
SEE EXPERIENCE
Give moments
We put at your disposal the option of giving a stay with us and being able to enjoy the world of sensations that any of our establishments offers you, surrounded by nature, relaxation and tranquility.
Learn more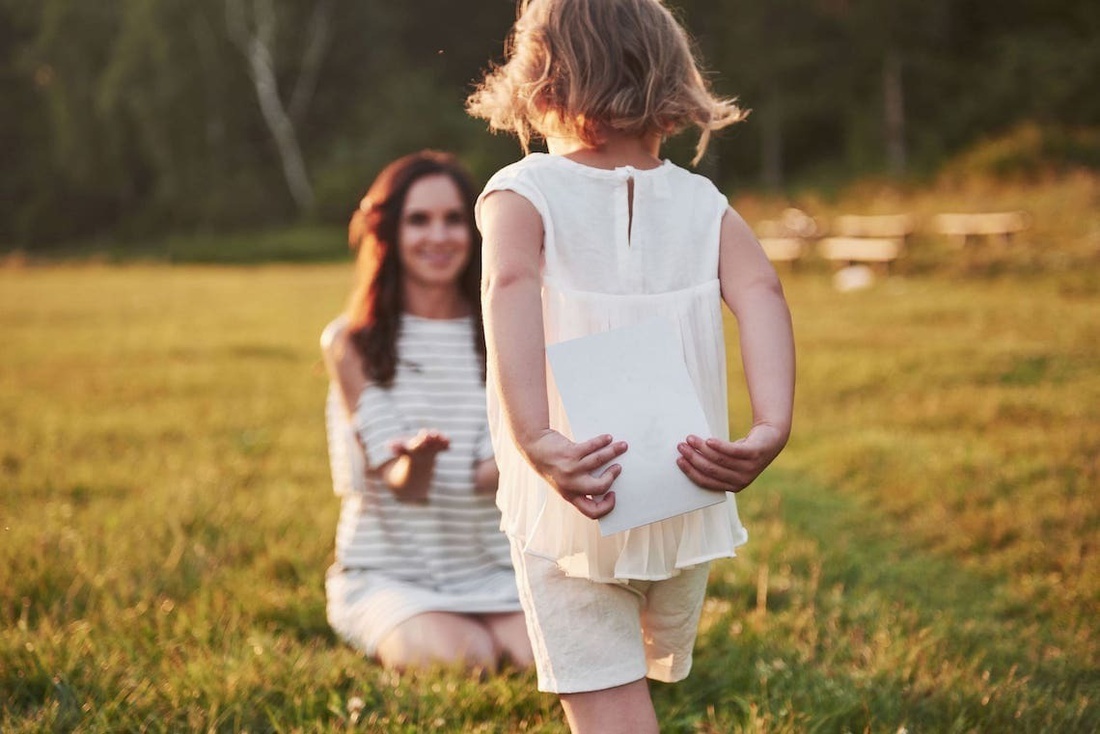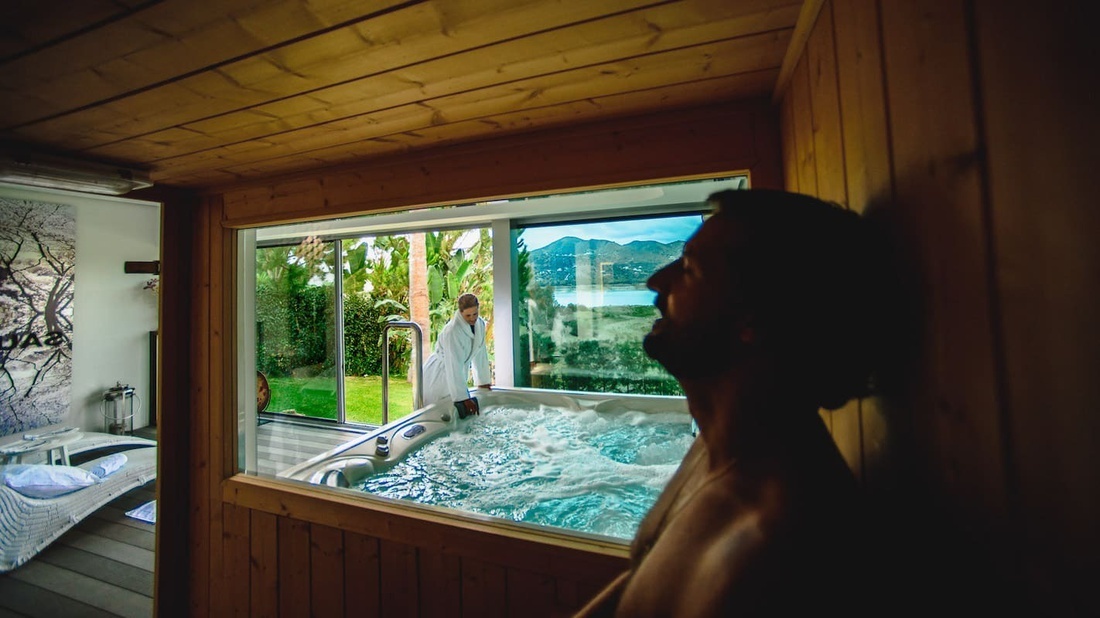 Wellness & Spa
Live an exclusive and unmatched experience that you can never forget.
At Mei Wellness & Spa we are specialized in beauty and well-being. Discover a world of new sensations with our massages, body treatments, facials, makeup and hairstyles, etc...
Learn more
A moment just for you
The joy of working on an outdoor terrace in a unique environment, with the birds chirping as background music as well as unique views, is possible with us. After an intense day at work, enjoy a delicious and healthy meal, a massage or a walk in nature.

Book our Telework Experience and live a complete and unforgettable experience.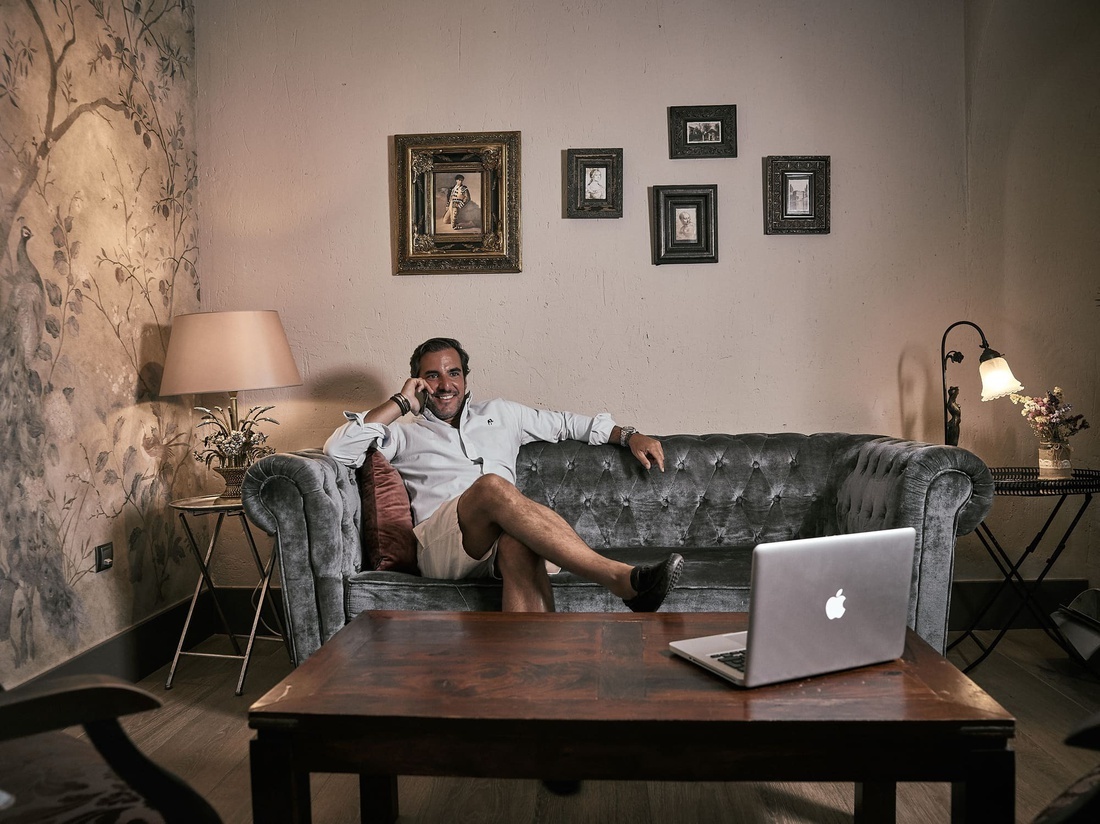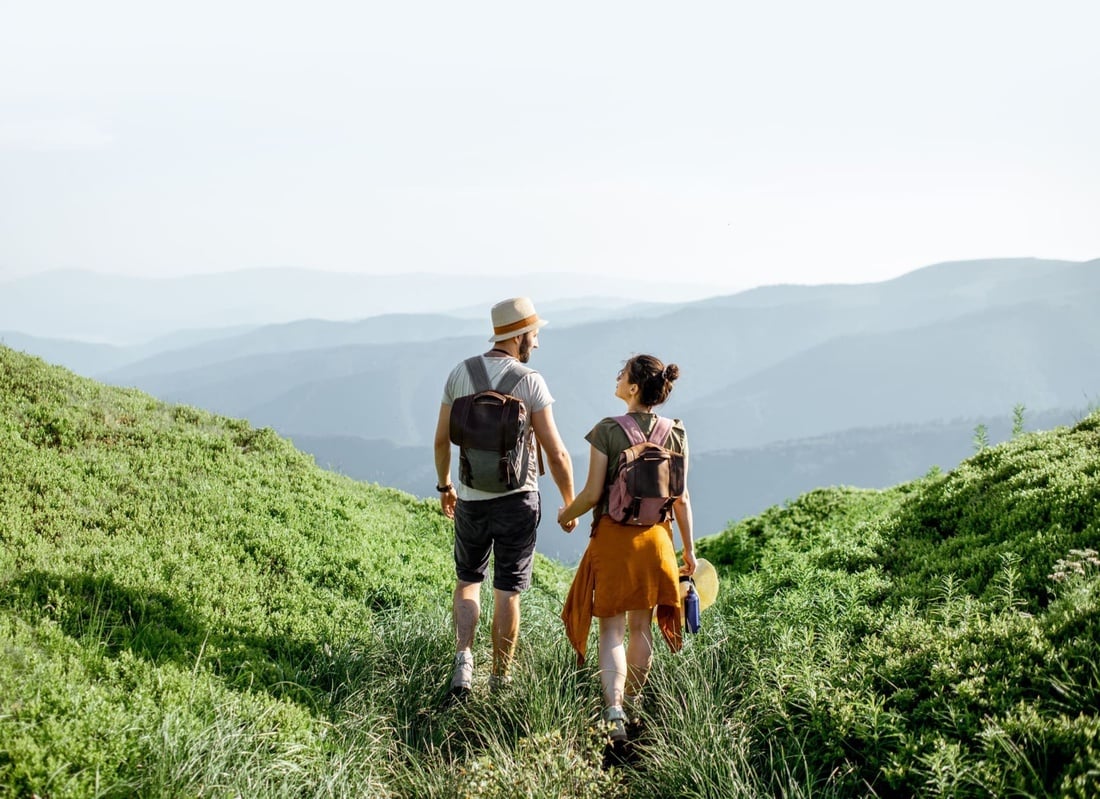 Nature at your fingertips
For nature lovers and those who are passionate about hiking trails, B bou Hotel Viñuela & Spa offers its guests easy access to routes surrounded by nature, away from the hustle and bustle. Our perfect location in addition to the comfort of the rooms, make it a suitable option for hiking and resting in the best way possible.

From the hotel, you can do some of the magnificent routes that we propose, you will enjoy nature and sports at your leisure.
Recommended routes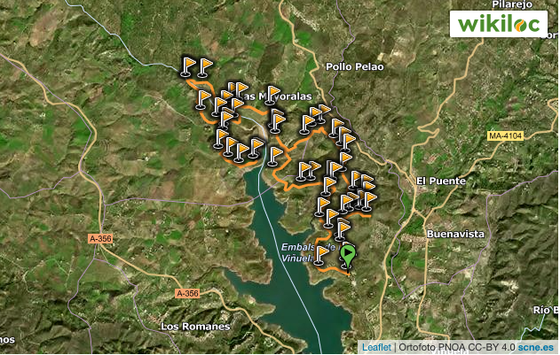 Viñuela Reservoir - Vélez Málaga Route
This route circulates around the Viñuela reservoir, in the municipality of Vélez Málaga, in the Axarquía.
See the route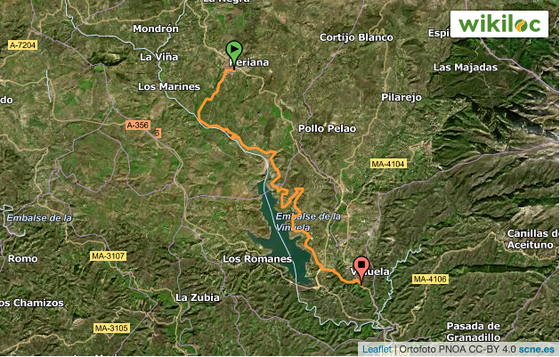 B bou Iconic Hotels - La Viñuela & Spa - Periana Route
This route, which connects Periana with La Viñuela, runs along part of the shore of the largest reservoir in the province of Malaga.
See the route
Adventure and Sports
Enjoy your vacations and all the options that La Costa del Sol offers you. Choose your adventure: trekking, horse riding, rafting, balloon rides, and water activities (kayak, paddle surfing, pedal boats) or go on cultural visits, visits to wineries, and tropical farms.
We are pleased to offer a multitude of activities organized by fully specialized companies. Always advised and accompanied by a professional team that shares the excitement of a common project: to unify their efforts and knowledge about the natural and cultural resources of the Malaga province, in the offer and commercialization of leisure activities that respond to the needs and demand of the clientele that visits us.

We are committed to safe participation in fun, dynamic and exciting activities, always respectful with the environment, in which cooperation and interrelation are evident, insisting that the best way to enjoy this innovative tourist product is from the hand of a professional and technical team, monitors who do not neglect a single detail, and who base the programs on their own practical experiences, turning each activity into a unique experience for the client/ group and above all… safe! Always doing activities that can be adapted to all types of participants according to their own abilities and skills.
Read more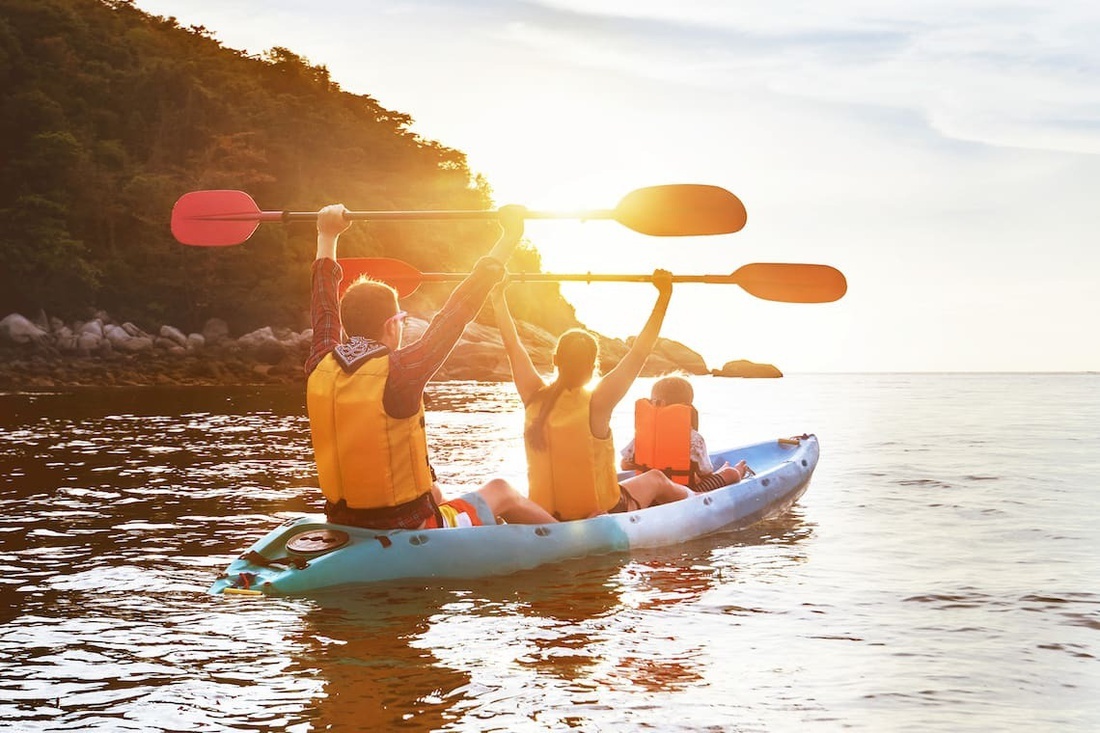 Activities organized by companies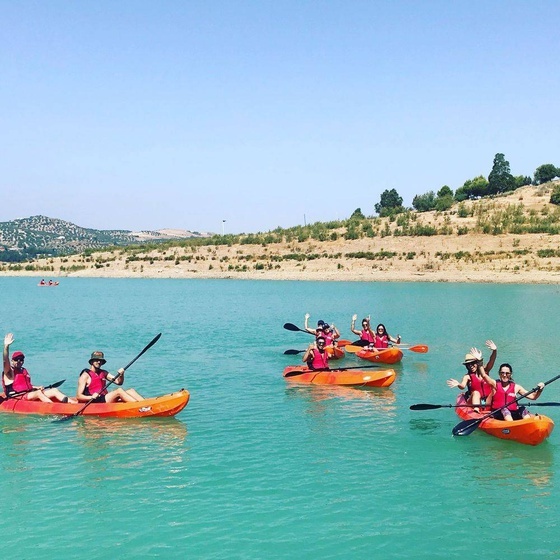 Aqua Viñuela Sports & Fun
Fun, sports activities, and quality service. From our hotel, you can hire a wide variety of options in the surroundings of La Viñuela Reservoir.
Visit website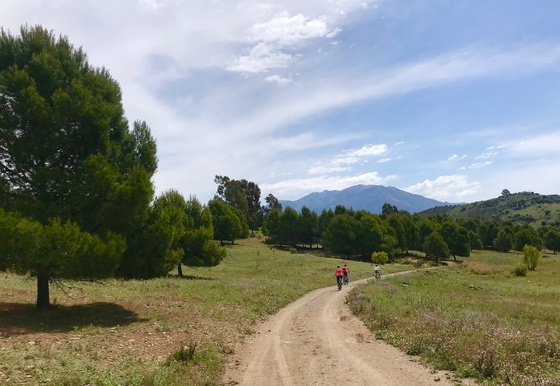 Plan A Málaga
Enjoy wonderful landscapes, visit wineries and plantations, or explore charming towns. From La Viñuela, we will help you find the perfect plan.
Visit website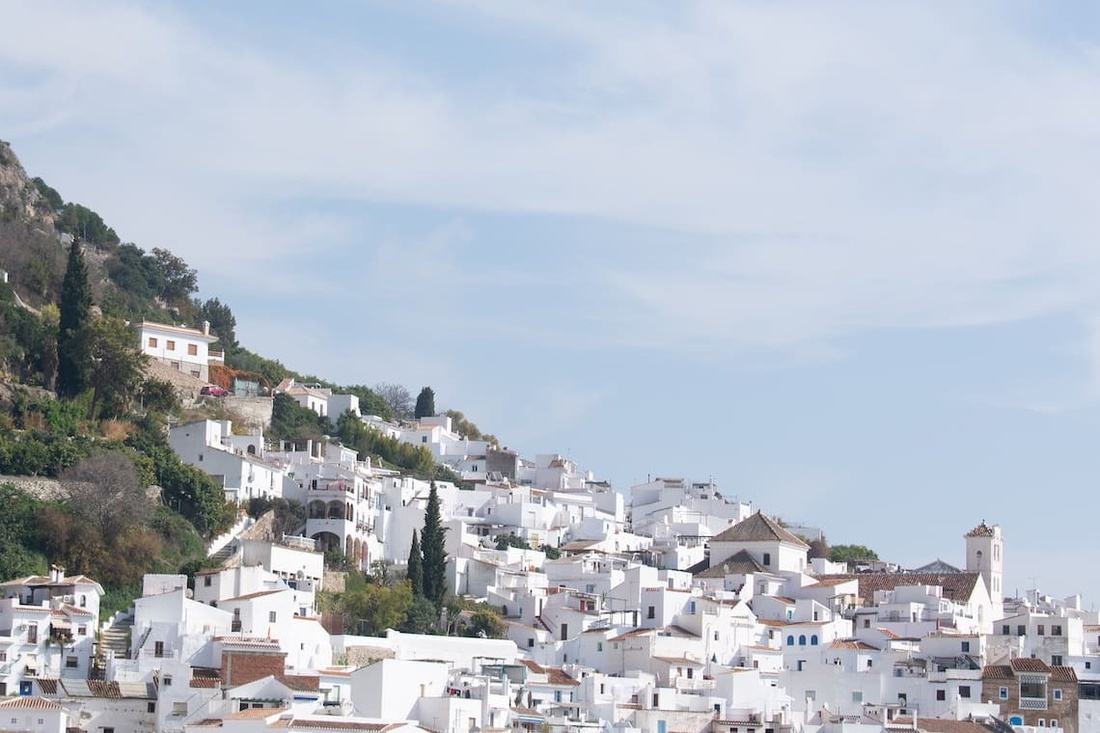 White Villages
Discover the most beautiful towns in Malaga, a province full of places of great beauty and tourist interest that you can visit.

Among them, you can stroll through the winding streets full of whitewashed houses in Frigiliana or visit the coastal town of Nerja with incredible views of the Mediterranean.
Routes through the White Villages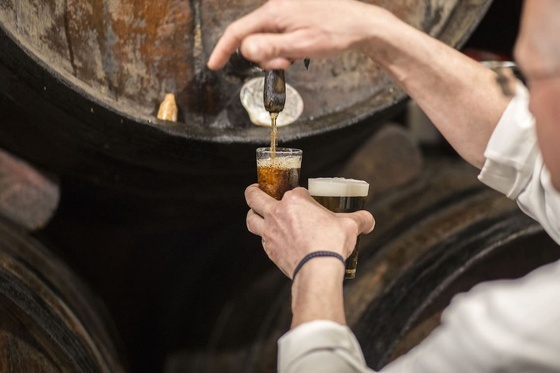 Sun and wine route
Route that includes the easternmost part of the Axarquía, characterized by small beaches with large cliffs and traditional white villages, where you can still taste the famous sweet wine of the region. The towns that make up this route are: Sayalonga, Cómpeta, Canillas de Albaida, Torrox, Nerja and Frigiliana.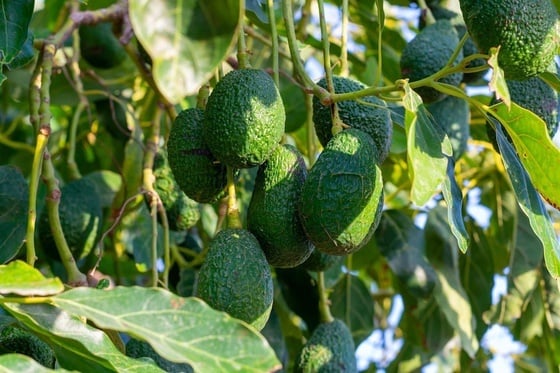 Route of the sun and avocado
From the capital of the province to the capital of the Axarquía. The route crosses part of the coast of the region, between fields of subtropical products such as Avocados, Mangos, Guayabas, Papayas, Cherimoyas and Litchis. Its determining points are: Rincón de la Victoria, Macharaviaya, Vélez-Málaga, Torre del Mar, Benamocarra, Iznate and Benamargosa.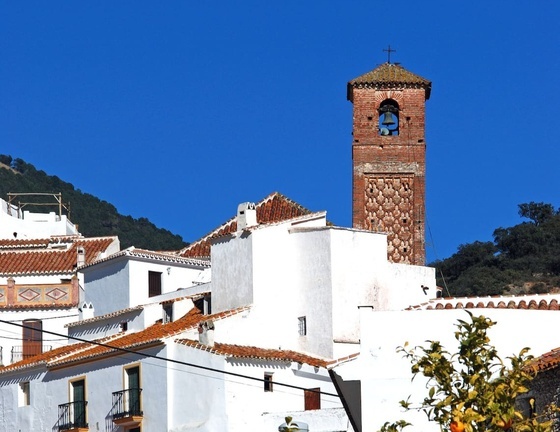 Mudejar route
Tour that offers the traveler the possibility of entering the interior of the Natural Park of the Sierra Tejeda, Almijara and Alhama, to contemplate the historical-artistic and cultural legacy, which is still preserved in these towns of Mudejar origin. The determining points of this route are: Árchez, Salares, Sedella and Canillas de Aceituno.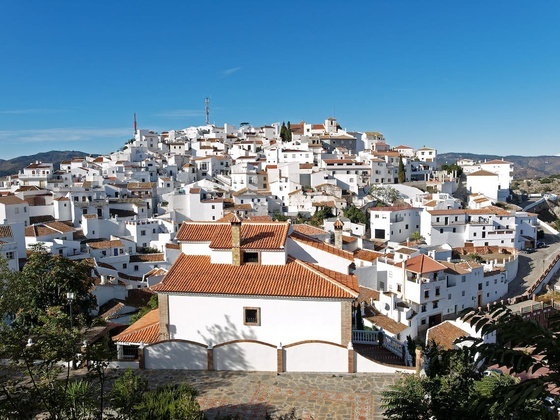 Raisin route
The main protagonist of this route is "la pasa", a sweet fruit characteristic of the area, thanks to which the famous "muscatel" wine is made. Among the municipalities that make up the route are: Totalán, Comares, Cútar, El Borge, Almáchar and Moclinejo.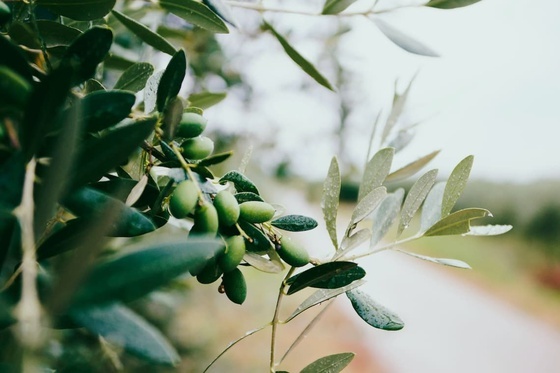 Route of the mountains and oil
Where the visitor will find a spectacular landscape full of olive groves, characteristic for their color and their particular aroma. The "Almazaras", oil transformation centers, where one of the best is obtained, for its olive trees of the "verdial" variety, are still preserved there. The itinerary is made up of the municipalities of: Riogordo, Colmenar, Alfarnate, Alfarnatejo, Periana, Alcaucín and La Viñuela.
Just a step from the sun and the beach
Enjoy sun and beach tourism on the Costa del Sol and the rest of the alternatives to see and visit in Malaga province and Andalusia. Clean and well-kept beaches with a "Q" quality certificate that also offer a wide range of bars and restaurants where you can always enjoy the Mediterranean diet by the sea.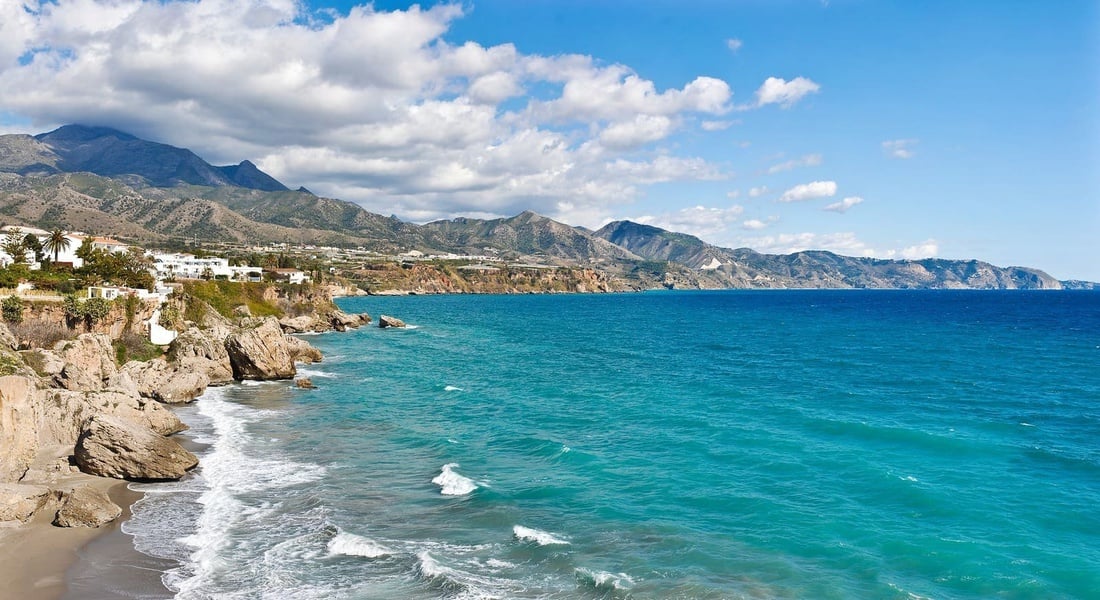 Check our offers before anyone else